More About Ultimate Refugium Starter Pack
The Ultimate Refugium Starter Pack
Everything you need to set up, start and seed a healthy refugium.
Setting up a new refugium? Looking to establish a copepod population in your tank? This hand-selected package is designed to make that simple and easy. There are two options when purchasing the Ultimate Refugium Starter Pack. The first option is receiving two shipments which is perfect for starting a new tank. The first shipment contains MarinePure Cubes and TurboStart 900 Live Nitrifying Bacteria to cycle your tank. The second shipment is sent one week later and contains our 5280 Pods three species live copepod blend, OceanMagik Live
phytoplankton
to keep them fed, and Live Clean macroalgae of your choice (Chaeto, Pom Pom, Red Ogo or Spike Sphere) for nutrient export. The second option contains all items in a single shipment. All Ultimate Refugium
Starter Packs
qualify for FREE Shipping. Here's a closer look at what's included:
Size Guide:
Small:

(For nano, all-in-one, or HOB refugium tanks)

Turbo Start 900™ :                     

1 oz

MarinePure™ 2" Cubes:            

5

5280Pods™  16 oz:                     

 1 Jar

OceanMagik™ 8oz :                   

 1 Bottle

CleanMacro™ Algae:                 

 1 oz

Medium:

(For sumps up to 10gal with refugium section of 2.5-5gal)

Turbo Start 900™ :                   

4 oz

MarinePure™ 2" Cubes:           

20

5280Pods™ 16 oz:                     

 1 Jar     

OceanMagik™16 oz:                   

1 Bottle

CleanMacro™ Algae:                 

2 oz

Large:

(For sumps 10gal-19gal with refugium section of 6-10gal)

TurboStart™900:                      

4oz x 2

MarinePure™ 2" Cubes:           40
5280Pods™ 16 oz:                     

2 Jars

OceanMagik™ 16 oz:                 

2 Bottles

CleanMacro™ Algae:                 4 oz

XL:

(For sumps 20gal+ with refugium section of 11+gal)

TurboStart™ 900:                        16 oz
MarinePure™ 2" Cubes:           80
5280Pods™ 16oz:                          4 Jars
OceanMagik™ 16 oz:                   4 Bottles
CleanMacro™ Algae:                  8 oz.
Option 1
Shipment 1:
Shipment 2:  (Ships 1 week later )
Clean macroalgae of Your Choice: We treat, quarantine, and inspect all of our CleanMacro algae to ensure your refugium gets off to healthy parasite and pest free start. Macro algae also provides an excellent habitat for copepods, zooplankton, and other beneficial microfauna.
5280 Pods™ Live Copepods: A three species blend of over 5,280+ tigriopus, tisbe, and apocyclops copepods of all sizes and life stages for maximum zooplankton diversity designed to seed and establish your tank with a healthy and diverse copepod population.
OceanMagik™ Live Pyhytoplankton Blend: A nutritious blend of four strains of live phytoplankton designed to give your copepods, corals, and filter-feeding inverts a healthy and complete diet.
Option 2
Single Shipment
We only recommend adding all items at once into an established tank. If you are starting a new tank, add the Pods, Phyto and Macro a minimum of 5 days after the nitrifying bacteria for best results.
Directions for Option 1:
Shipment 1:
Rinse MarinePure in RODI water until it runs clear then add MarinePure Cubes to refugium, sump, overflow box, etc.
Turn off skimmer and add TurboStart 900 Live Nitrifying Bacteria to refugium, display tank, or any other high flow area. This will introduce and establish the beneficial bacteria colonies necessary to cycle your tank and also make it safe to introduce the copepods, phytoplankton, and macroalgae. A small amount of fish food should be added to the tank to provide a food source (ammonia) for the nitrifying bacteria, allowing them to multiply and "cycle" the tank.
Shipment 2:  (Ships 1 week later )
Add Live Cleanmacroalgae to refugium area under an adequate light source. Follow directions on product label and discard any bag water.
Remove filter socks, turn off pumps and skimmer, add entire bag(s) of 5280Pods™ Live Copepods to refugium area. Some may also be added to the display tank if desired. Follow instructions on product label for best results when adding copepods. Do not put the pods in the fridge, instead, keep them at room temp between 55-80 with the lid off.
Begin dosing OceanMagik Live phytoplankton blend at 5ml per 20gal per day to keep the copepods fed and reproducing in your refugium/ tank. Store unused portion in fridge.
Directions for Option 2:
Follow the directions and their sequence for Option 1 Shipment 1.
Continue adding in Shipment 2 right away. Store unused portion of OceanMagik in fridge.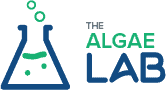 Our Guarantee
We take the worry out of buying Live Copepods, Phytoplankton, Inverts, and Captive Bred Fish online by going above and beyond to take care of our customers. That's why we guarantee every order we ship will be 100% Alive On Arrival or we will replace it free of charge. Booya. We'll even cover the shipping on the replacement no matter which service you choose. Double Booya.
About our policy: When your order arrives, be sure and inspect the contents to ensure everything is looking alive and well before you add them to your tank or put them in the fridge. We'll give you 12 hours after delivery to make sure you are completely satisfied.
"We will take care of you and make it right"
If for any reason you decide something isn't quite ultra grade, simply snap a photo of the unopened item(s) you would like replaced. Be sure to get the expiration date on the back label in the photo. After that, visit www.algaebarn.com/claims and submit the form. We'll review the photo and have a replacement out to you faster than a six-line wrasse at feeding time.
Captive Bred Fish: We guarantee every Live Fish we ship to be 100% Alive On Arrival and we also offer a 7-day health guarantee on all Live Captive Bred Fish. In the event that your fish arrives DOA (Dead On Arrival), simply take a photo of the fish in the unopened bag/jar within 2 hours after delivery and visit www.algaebarn.com/claims to submit the form. If the fish is DOA, we will offer you a choice of either a full refund or a free replacement, including the shipping cost. If the fish expires from natural causes (this does not include being killed by tank mates, jumping out of the aquarium, being acclimated to the wrong environment, not being fed the recommended foods) within 7 days after delivery, just provide a picture of the expired fish and we will offer you a free replacement, however, you must pay for shipping, or a refund, less the shipping cost. We can offer this industry leading guarantee on all of our live fish because Captive Bred fish are generally healthier and hardier than their wild-caught counterparts!
Invertebrates: We guarantee every invertebrate (Invert) we ship to be 100% Alive On Arrival. In the event that your inverts arrive DOA, simply take photos of the DOA items within 2 hours of delivery and visit www.algaebarn.com/claims to submit the form. We will review the photos and issue store credit for any DOA Inverts!
Once your replacement order is processed, we'll send you a brand new tracking number automatically. Thats it, pretty simple right?
So start giving your tank the love it deserves and order with confidence knowing that AlgaeBarn has your back.